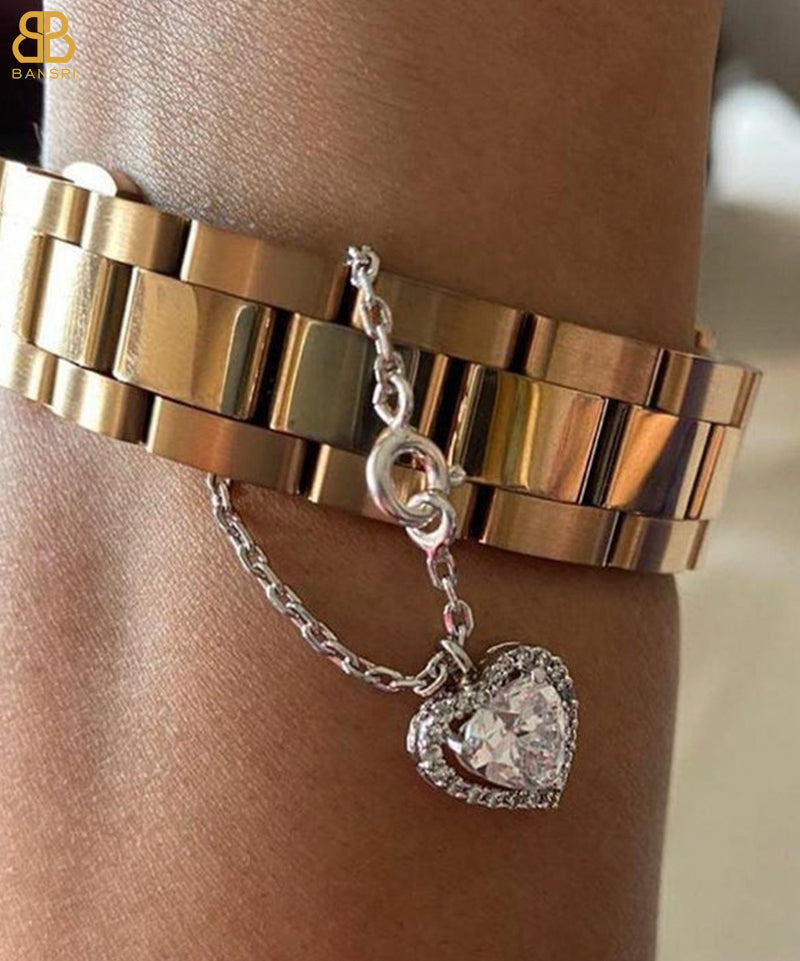 I Heart Me Solitaire Watch Charm
Wear this beautiful heart solitaire watch charms and add a spark to your accessory
Comes with a Necklace Chain as well which you can interchangeably wear as a watch charm or as a Necklace. 
Each piece is accompanied with a Vegan Leather Clutch. 
I Heart Me Solitaire Watch Charm
FREE Vegan-Leather Clutch Pouch with Every Order!
Every order includes a free vegan-leather coin purse.

Featuring a slim and lightweight design, it's not only beautiful but also functional. It will easily fit in your purse and it's a great way to store and protect your jewelry.

Also makes for great presentation if you're buying our jewelry as gift. Made from 100% cruelty-free and ethically sourced vegan-leather.